Second School Planned for Olivine
The Victorian Government has approved the rezoning to create a new fully planned community at Donnybrook – including the Mirvac Olivine estate.
Announcing approval of the 187-hectare Donnybrook project, Planning Minister Richard Wynne said purchase of 3.5 hectares had been committed for a government primary school that will join Hume Anglican Grammar in delivering early amenity to residents.
In addition, essential emergency service facilities for the Country Fire Authority (CFA) and Ambulance Victoria will be delivered at Mirvac's new masterplanned community, Olivine.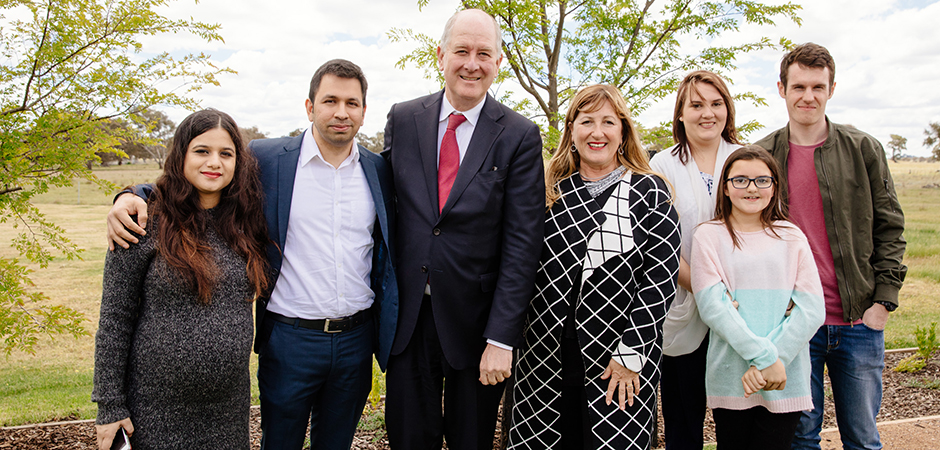 As part of its purpose to reimagine urban life, Mirvac is committed to creating communities with quality education opportunities. Mirvac will partner with the Victorian Government to provide land for the school, as well as facilities for the CFA and a planned Ambulance Victoria station to serve future Olivine locals and surrounding residents.
Olivine will be home to approximately 7,000 people in 2,250 homes when completed in 10 to 15 years. It follows on from the success of Mirvac's award-winning joint venture master-planned community of Woodlea, where a myriad of community amenity is being delivered, including schools, parks and town centres.
Mirvac's General Manager of Residential Victoria, Elysa Anderson, welcomed the confirmation of the essential services and Minister Wynne's support for the community.
"Olivine is planned to strengthen and exceed previous benchmarks set for greenfield communities in Australia, so it is fantastic to see support for our vision here in Melbourne's north," she said.
"This partnership with the Victorian Government is essential to delivering early amenity to Olivine and surrounding residents of greenfield communities. Schools are at the heart of every great community – to have two at Olivine will not only establish it as an education hub but also as a fantastic and connected place to call home.
"We are pleased to let our early purchasers know that construction will commence in early 2018, which means our first residents should be moving in by mid-2019.