DOWNLOAD DESIGN GUIDELINES & LANDSCAPE PACKAGES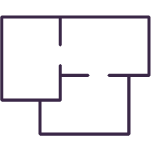 Design Guidelines
Our guidelines ensure that Olivine's considered character extends to its homes; providing peace of mind that your investment will be protected
while allowing flexibility with design choices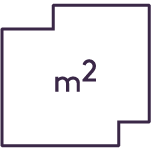 Variety of Lot Sizes
Olivine offers flexible land options that encompass a range of family budgets, requirements and preferences
Spacious, well-lit, and well-maintained,
Olivine's tree-lined streets create safe
and scenic connections.
Free front lot landscaping packages
Classic
Featuring seasonal flora with bursts of colour, this open and dynamic package features curvilinear edges to the garden beds and rectangular shapes in the pavers to provide structure and direction for pathways.
Contemporary
Designed to be relaxed and informal, the planting of this tranquil package has been selected for interesting foliage textures and colours, while irregular feature stones highlight sweeping pathways and trafficable areas.
Edible
In homage to its local farming heritage, Olivine will be the first masterplanned community in Australia to offer a front lot garden package made entirely of edible plants, vegetables and herbs from around the world.
Modern
This package is characterised by a formal and geometric approach, with rigid forms found throughout the garden and pathways. Planting will be carefully selected for hedging or planting to retain crisp edges.
/
Olivine Frequently Asked Questions
Discover more by downloading the Frequently Asked Questions on Olivine.
FIND OUT MORE